I am an open book. I want to be transparent with you.
Some of my neighbors have brought this flier to my attention, and I anticipate it coming to my mailbox and yours. I want to share the truth and information. I want to talk about Political Action Committees.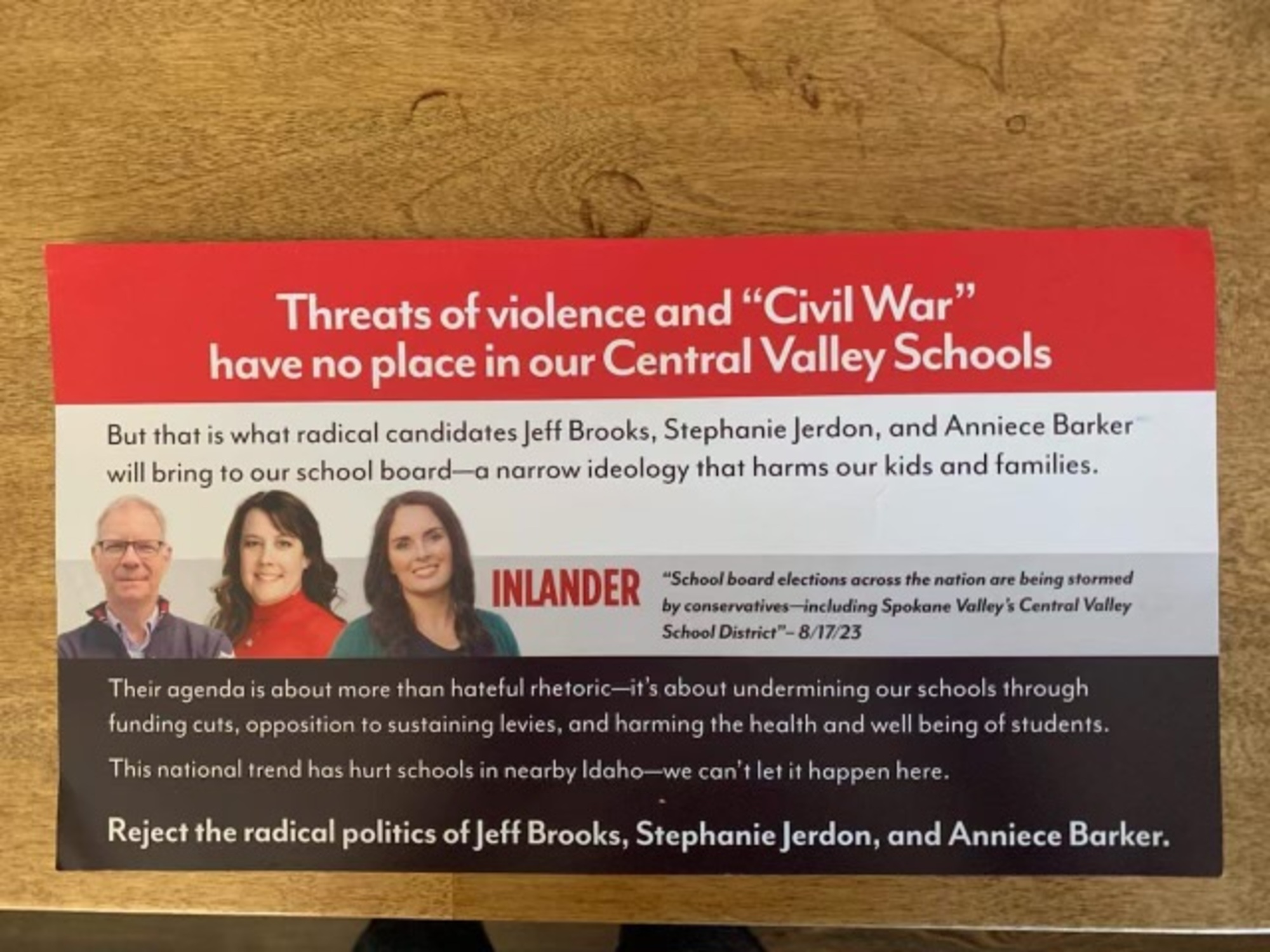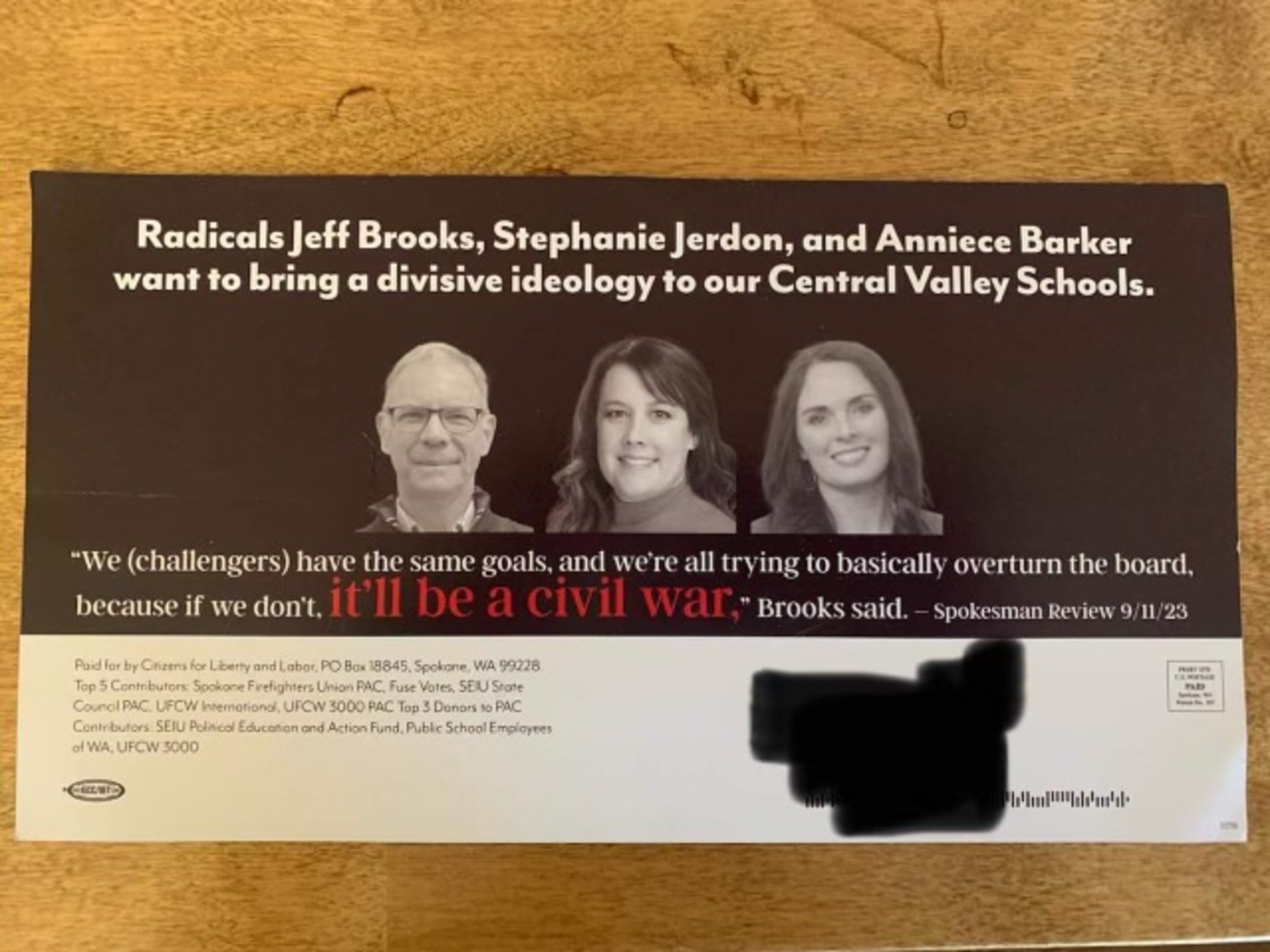 This flier was paid for by a political action committee or PAC. A PAC is organized for the purpose of raising and spending money to elect or defeat candidates. Most PACs represent business, labor, or ideological interests.
This political action committee, Citizens for Liberty and Labor, is funded by organizations including but not limited to unions, Fuse (Washington's largest progressive organization), and Planned Parenthood. Here is the link to the Public Disclosure Commission contributions for Citizens for Liberty and Labor. All candidates and PACs are required by law to be registered with the PDC and disclose their financial data. This information is public knowledge.
For those who don't know what the Public Disclosure Commission or PDC is, it is a government-regulated agency. On the PDC website it says, "We're here to promote confidence in Washington state's political process by helping voters and the public understand where money in politics comes from and where it's going." This is full transparency for elections.
You should know where this flier comes from and question why these groups are pushing forward the incumbents running for the CVSD school board by slandering others.
I would like to address the blanket statements and falsehoods on this flier that include my name and platform. The flier quotes Jeff Brooks' article from the Spokesman. He does not have the authority to represent me. I am representing myself. He is his own candidate, as am I.
I take any threats against our schools very seriously and have never said or done anything that would remotely sound like a threat. Safety is of vital importance to me for my own child and for yours.
Anyone who has spoken with me, come to this website, seen my social media, or is in any way informed about who I am and what my platform is will know the following:
1) I have never said that I would cut funding to any programs, only that I would work to reassure our community of our district's stability with fiscal responsibility and transparency. I endorse offering diverse programs to our students, including working with local businesses to enhance our district's offerings. Programs such as special education are essential and require our utmost attention.
2) I have been quoted on the record more than once as supporting levy renewal.
Stephanie Jerdon on the Record - Spokesman Article dated September 24, 2023
https://www.spokesman.com/stories/2023/sep/24/long-time-incumbent-who-stresses-student-opportuni/
Candidate Forum with Stephanie Jerdon on the Record - Spokesman Article dated October 16, 2023
https://www.spokesman.com/stories/2023/oct/16/the-six-candidates-for-central-valley-school-board/
3) My rationale for running for our school board is my personal conviction that my child and yours should be safe and receive the best education possible. I have said it more than once across several platforms and in person.
Now, in contrast to the first flier and PAC, there is another political action committee called Citizens for CVSD Transparency. According to its website, this PAC is made up of district community members who say they want to see greater transparency and a board not influenced by state politics or special interest groups who are interested in ideology and less interested in academics. This PAC produced the black signs many of you have seen around town, grouping the three non-incumbents together, and have provided another flier in the mail along with the Spokane GOP. Individual citizens fund them. Please see their PDC contribution link.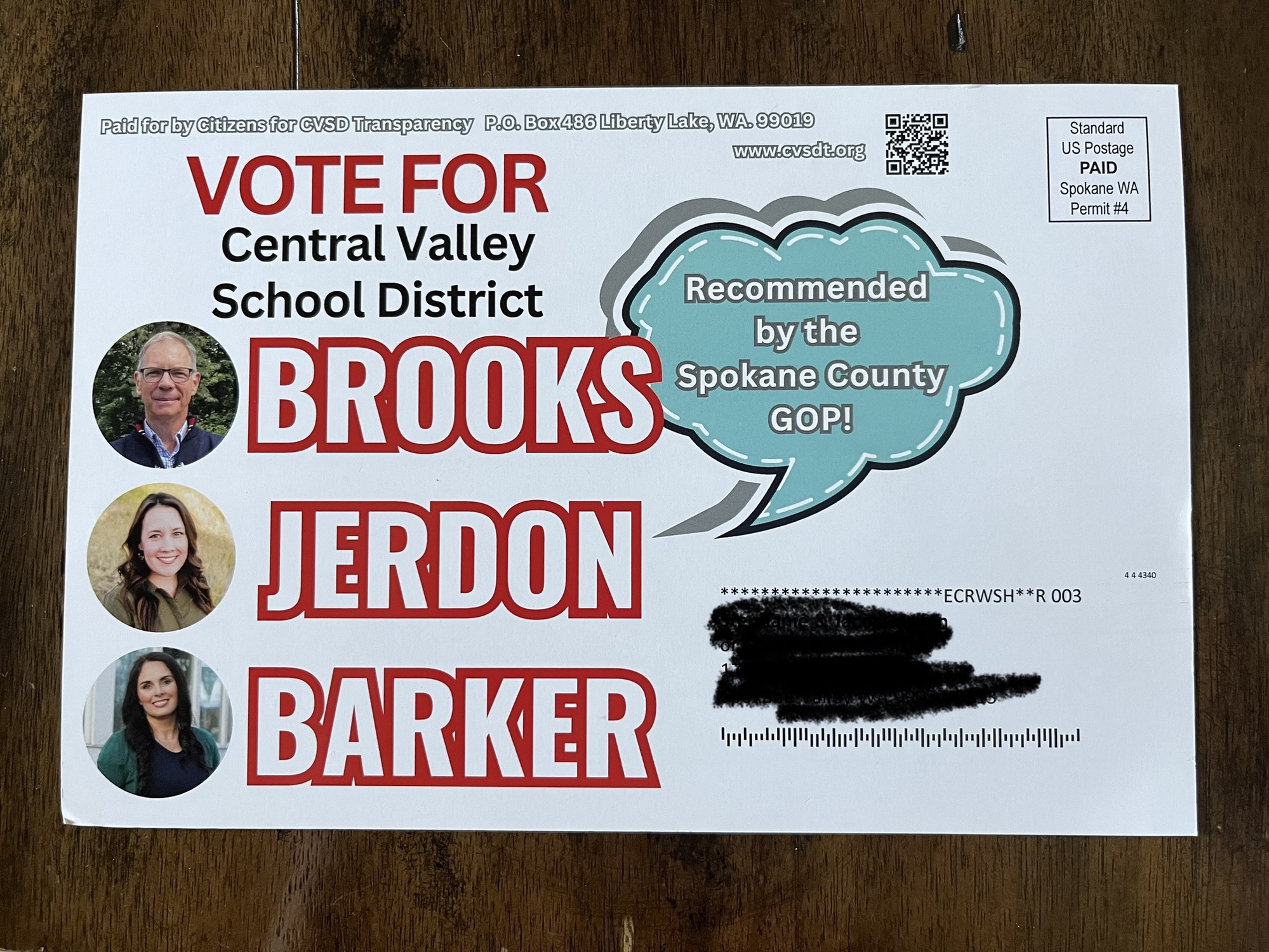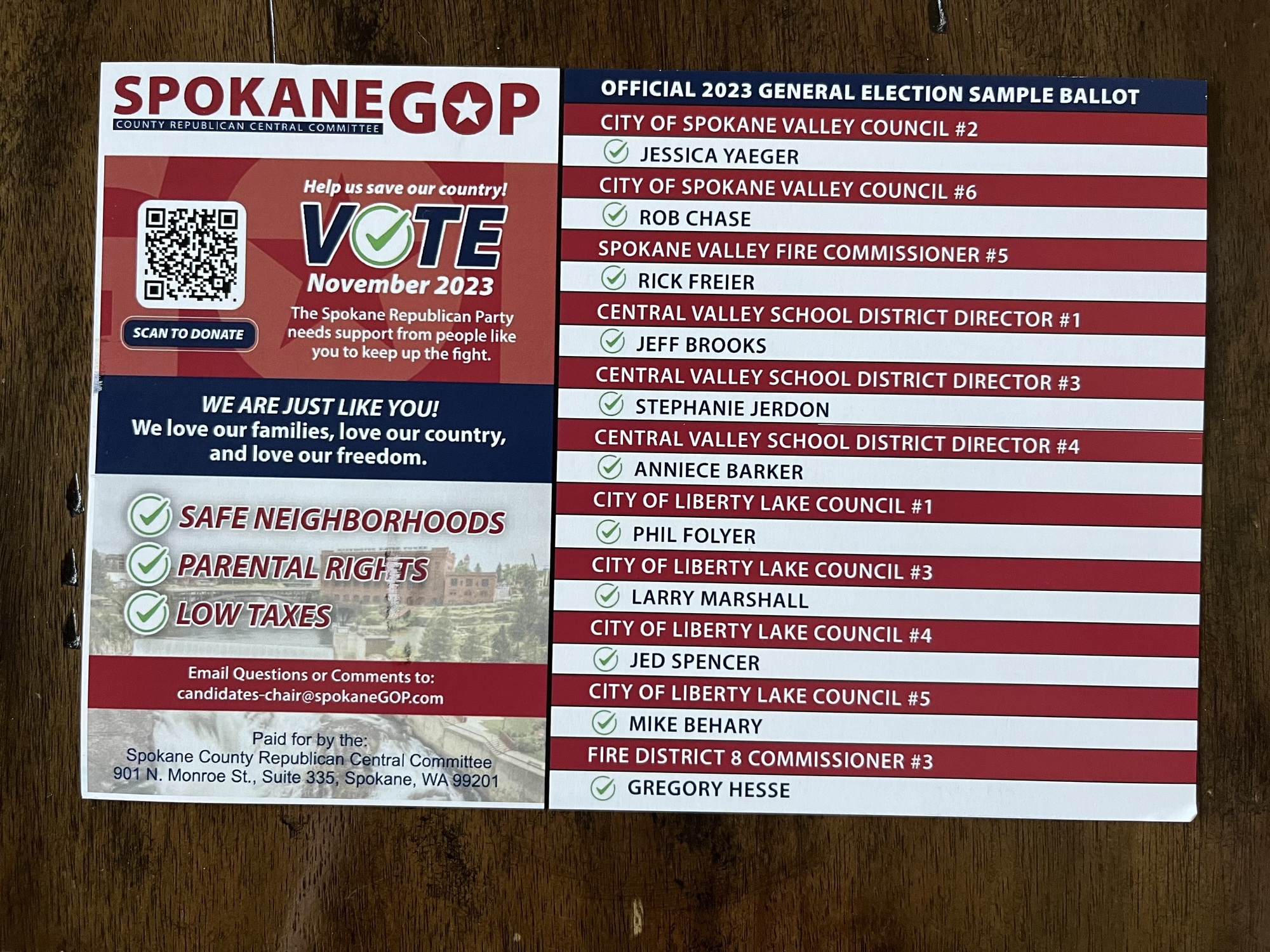 Both committees have their agendas and fund their own efforts. It's important to look into the groups, find out where the money comes from, and try to understand their motives.
Finally, as candidates, we must also register and file financial reports with the Public Disclosure Commission. Again, this information is public knowledge. Anyone can go on and see who has donated to each candidate. Any citizen or registered PAC, union, business, political party, or organization can choose to contribute to their preferred candidate. They can simply go to a candidate's website and click the contribution button.
Some individuals or groups endorse or contribute because they support a candidate's platform. Some do so because they oppose the OTHER candidate's platform. Either way, transparency applies to candidates just as to PACs for a reason.
I hope that you find this information helpful. I am providing links for you to see where my funding is coming from and where my opponent's funding is coming from.
I have made great efforts to show the public who I am, who I represent, and what I strive to do to strengthen our schools. This is transparency. This kind of open, honest, and straightforward information is what I want for our district. I am not playing politics. I am stating facts.
Please do your due diligence.